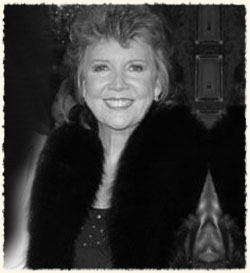 Surprise, Surprise – it's Liverpool's favourite daughter, Cilla Black.  Once an aspiring actress, Cilla's international stardom across the arts came as a result of several global hit records, including 'Alfie' and 'You're My World', her high-profile TV career and a few film appearances.  People across the UK, and the world, quickly fell in love with the lass from Liverpool, cementing her place as one of the UK's most treasured entertainers, and the UK's all-time highest paid female television presenter.
Indeed, throughout the 80s and early 90s, Cilla Black was hot TV property, welcomed into the homes of millions across the UK with a series of massively successful prime-time shows, and her almost global appeal as a personality remains unparalleled to this day.  But what's the story behind 'our Cilla', and how did she come to be the global success and household name she is today?
Cilla Black began life as Priscilla White, changing her name as a result of the mistake of a newspaper journalist early on in her career – a name-change that has stuck with her throughout an illustrious 45-year career.  Born to a working class family in Liverpool in 1943, Cilla took a keen interest in entertainment and showbiz from an early age, and became actively involved in the Liverpool cultural scene as she strived for recognition.
Prior to hitting the big-time, Cilla worked part-time at the world famous Cavern Club on Mathew Street, one of the most celebrated venues in Liverpool, and the birthplace of The Beatles.  During her time there, Cilla met and became friends with The Beatles, which would later result in her big break, and a string of Cilla songs penned by Lennon and McCartney which would go on to be international hits.
The relationship between Cilla and The Beatles continued throughout the 60s and 70s, and has helped cement Liverpool's reputation as a hotbed of music, the arts and culture. The result for Cilla was an alliance that resulted in many chart hits both at home and abroad, and paved the way for Cilla's long-lasting TV career.
In the mid-1970s, Cilla Black was offered her first TV role with the BBC, and then moved from there into comedy acting through a series of sitcom-style dramas for ITV.  After falling briefly out of favour with TV audiences and returning to her music, Cilla was to be propelled even further in status and ratings pulling power after a well-received appearance on Sir Terry Wogan's talk show.
Her deal with London Weekend Television in the early 80s led to two of her most notable TV successes – Surprise, Surprise and Blind Date, which both ran into the 21st century and were consistent winners in the ratings war.  Cilla's Midas touch continued when she fronted The Moment of Truth, and while her TV career has taken a back seat of late after terminating her contract with LWT, she still nevertheless enjoys guest appearances on talk shows and celebrity judging panels from time to time.
Cilla Black is one of Liverpool's favourite entertainers, encapsulating the spirit of this vibrant city in her ambition, creativity and warm personality.  Her combination of persona and talent led to an extended career