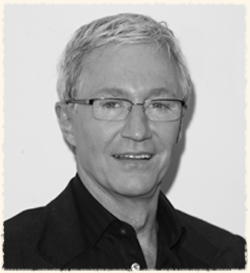 From drag-queen comic Lily Savage to one of the nation's best-loved television personalities, Paul O'Grady is perhaps an unlikely character to win over the hearts of the British public and earn an MBE for his efforts.  His outrageous comedy act that brought him fame and renown in the early stages of his career has of late taken a back seat in favour of a laid-back, housewives-favourite style of presenting, and after some six years of The Paul O'Grady Show, he is scheduled to return to TV screens with a prime-time chat show in 2010.
Paul O'Grady was born in Birkenhead, near Liverpool, in 1955 in a suburban area outside of the city to working class parents.  Before hitting the big time, O'Grady worked a number of different jobs, moving to London to start a career in social care after a number of career changes.  While a native Liverpudlian, it was London and its more mainstream drag comedy scene that allowed O'Grady to break through and win fans, and eventually make the move to television and national fame as he developed his craft.
After performing to increasingly packed venues and with a host of strong critical reviews, O'Grady's character began to make an impact on TV with a slot on Channel 4's morning show 'The Big Breakfast' leading to increasing national recognition.  In 1997, O'Grady was rewarded with the lead presenter role on celebrated game show Blankety Blank, exposing Paul and his character to a mass television audience that would be the starting point for his illustrious television career.
Alongside his appearances on television and in print, Paul has also enjoyed numerous roles on radio, initially stepping in for Jonathan Ross in 2003 on BBC Radio 2.  Paul O'Grady currently fronts his own radio show on BBC 2 in 2009, which frequently brings in more than 2million listeners.
In 2004, Lily Savage was retired, with Paul deciding to focus on his career through his real persona, and began presenting on television in his own right.  After a series of travel shows and chat-show style roles, across both ITV and Channel 4, O'Grady also published his autobiography, which was one of the best selling books of the year in which it was released.  With the culmination of The Paul O'Grady Show in 2009, a star-studded line-up of guests appeared to wish Paul well in his future TV career.
While O'Grady's career has gone from strength to strength over the last two decades, his personal life has often been marred with tragedy and illness, suffering two heart attacks in the last decade and the death of his long-term partner Brendan Murphy in 2005.  While now in good health, O'Grady has suggested that he is to quit smoking and lead a healthier lifestyle as he continues his increasingly glittering TV career.
While Paul O'Grady may have temporarily left the TV limelight, he is currently working on another book off the success of his first publication, and preparing to take up his new role with ITV in competition with Jonathan Ross's prime time Friday night chat show.  Nevertheless, the boy from Birkenhead continues to be one of the nation's best-loved (and indeed, best paid) television personalities, and a true national treasure.